Recipes: The Raditude Special (soft drink)
The Raditude Special
A lot of people create random fountain (or sometimes bottled) soda concoctions often known as a suicide. I have my own version that I call "The Raditude Special."
Because different establishments offer different products, there are many varieties of the Raditude Special. It can contain any of the following:
Coke
Pepsi
Sprite
Sierra Mist
Mtn Dew
Mellow Yellow
Vault
Surge
Orange Soda
Grape Soda
Cherry Coke
Cherry Pepsi
Pitch Black
Code Red
Barqs Red Cream Soda
and similar
It never contains:
Diet Sodas
Root Beer
Dr. Pepper
Mr. Pibb
Baja Blast
Big Red
or non-carbonated beverages.
These are not exhaustive lists, and it may include or exclude other drinks.
Below is a diagram of the proportions of a typical Raditude Special: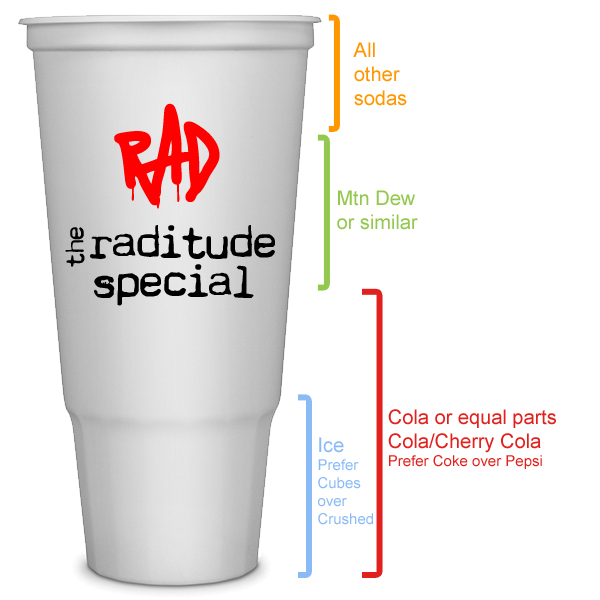 Places to get The Raditude Special. (not an exhaustive list or map)